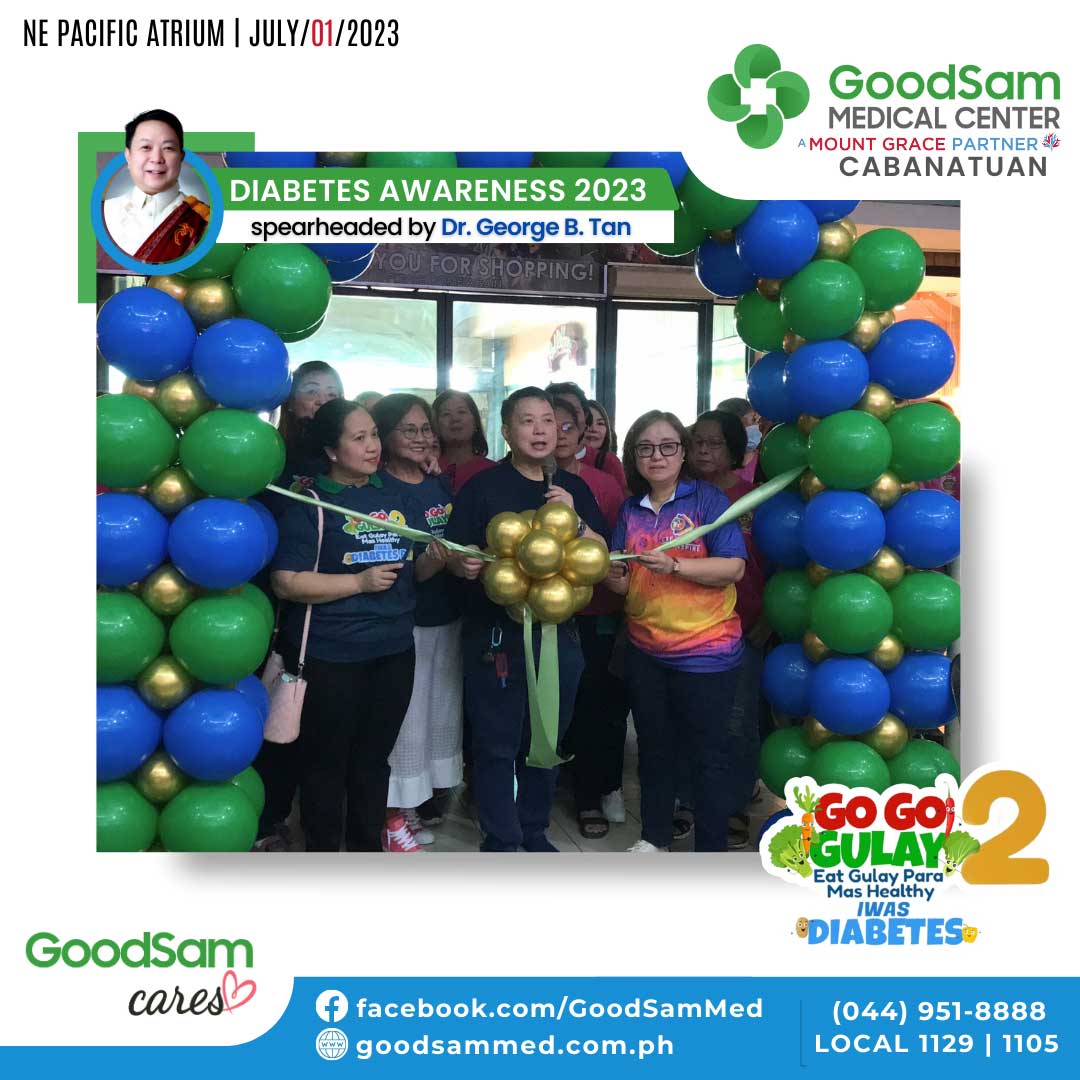 GoodSam Medical Center participated in the annual Go, Go, Gulay Diabetes Awareness 2023 held in NE Pacific Mall Atrium last July 01, 2023.
The event was spearheaded by Dr. George B. Tan, Endocrinologist and GoodSam Medical Center Ancillary Head, with the theme "Eat gulay para mas Healthy, Iwas Diabetes!".
Aside from Free Blood Sugar Testing, Blood Pressure Testing, Pad Screening and Retina Screening; IM Neurologists Dr. Jeremias G. Bautista and Dr. Ross Allan Mendoza and IM- Nephrologist Dra. Yumi Czarina T. Ong-Cruda gave free Diabetes Education and Nutrional Counseling.
Patients that availed the free medical screenings were given stubs to for the gulay pantry and were also included in the event raffle. #GoodSamCares