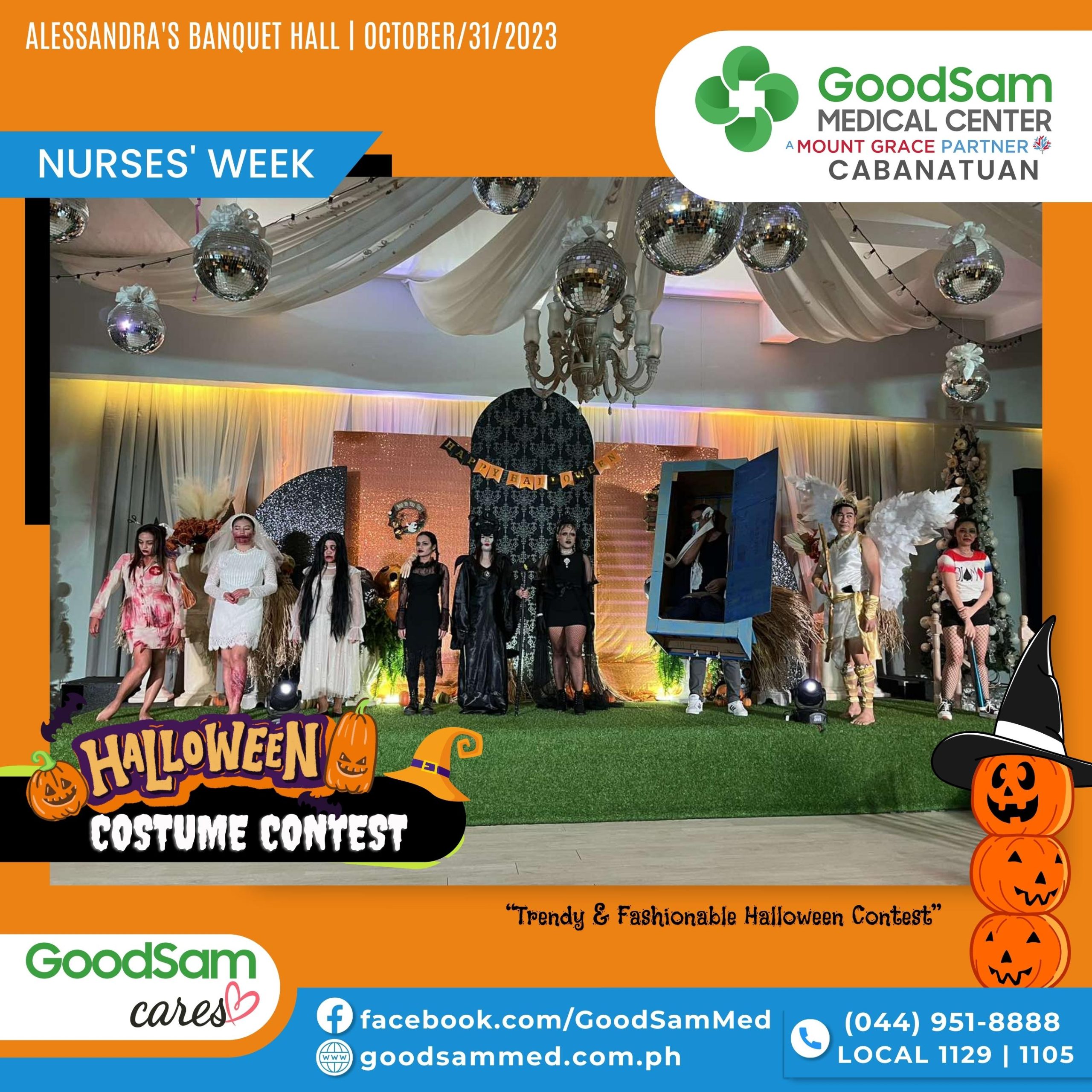 GoodSam Medical Center celebrates Nurses Week with heartfelt gratitude and Festive Activities.
This year's Nurses Week Celebration kicked off with a week-long Food Fair last October 23-31 at the OPD Triage. From hearty soups and fresh salads to delectable desserts, GoodSam Nursing Community featured both indulgent treats and health-conscious options that showcase their talents and connections.
One of the highlights of the week is the "Trendy & Fashionable Halloween Contest", where GoodSam Nurses set aside their scrubs for a day as each arrives in a unique and imaginative costume. Other activities like Bingo Mania last October 26 also took place.
This Nurses Week serves as a special tribute to nurses who have gone above and beyond their call of duty. The whole GoodSam community is proud to come together to celebrate our heroes. Your ability to provide comfort and healing goes beyond just medical care. Thank you, nurses, for your unwavering commitment to healing and caring for others. You are the heart and soul of healthcare. Happy Nurses Week! 🌟👨‍⚕️