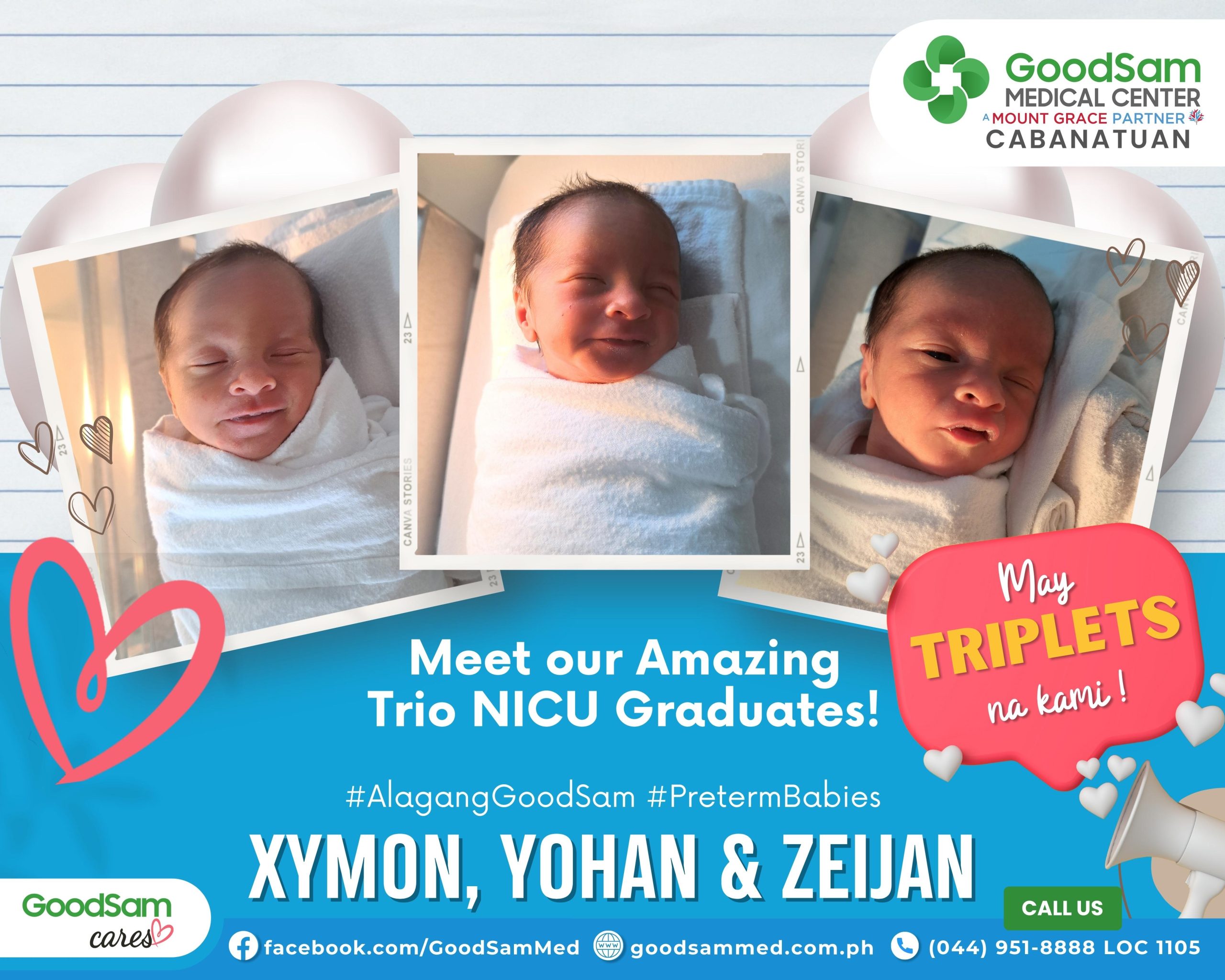 Welcome to the world, our Trio of Cuteness!
Last October 17 ,2023 at 2:39AM Junie C. Mamaradlo gave birth to three amazing babies at GoodSam Medical Center-Cabanatuan.
The Mamaradlo babies are the first triplets to be born in the history of GoodSam. The GoodSam Medical Team composed of specialists and skilled practitioners were tasked to plan out the management of the unique pregnancy.
We are thankful for the teamwork of the following doctors:
Dr. Romina Grizelda Mallari-Dellosa

Dr. Ma. Lourdes Bernadette D. Trinidad

Dr. Jennie S. Dizon

Dr. Lesley Anne C. Dela Cruz

Dr. Christine S. Paredes-Jimenez

Dr. Miguel G. Dellosa;
And to all the incredible NICU nurses, who poured all their love and care to their work.
Because of their efforts and dedication to their work Baby Xymon Jace, Baby Yohan Kalix and Baby Zeijan Ashro have happily graduated from the GoodSam Neonatal Intensive Care Unit.
This inspirational story of resilience and unwavering faith in God has definitely touched our hearts. Congratulations to Mr. & Mrs. Mamaradlo for their three lovely babies. #GoodSamCares #GoodSamTriplets #GoodSamNICU